About Lifetime Chiro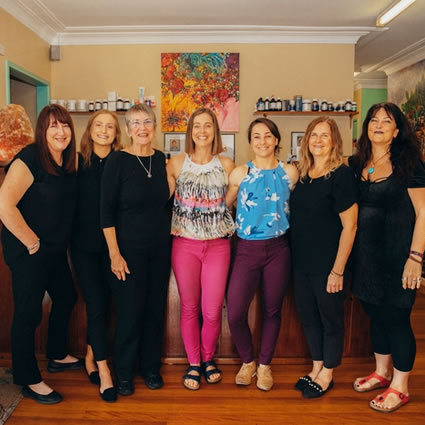 Lifetime Chiro has been servicing our Kenmore community for 15 years at this location. Our patients love knowing they always receive high-quality care from our experienced providers.
Chiropractic is natural healthcare that can make a difference. Whether your pain and discomfort is from a sports injury, chronic issues, pregnancy or an acute occurrence, we have solutions for you. With our total wellness approach, we can address your problem without drugs or surgery.
Our focus is on family health and wellness; it's a pleasure treating mums, dads and their children. We want to help you continue to enjoy healthy, active lifestyles for life!
Our Mission
We are committed to continuing to service our long-standing patients and welcome new ones ready to experience all that chiropractic offers. Chiropractic is for everyone; you don't have to continue to suffer, it may help you get healthy and stay that way.
A Hands-on Approach
At Lifetime Chiro, we work to ensure your spine and nervous system are healthy and functioning properly. Finding the root cause of your pain, not just treating individual symptoms, is the only way to give our patients relief. Through examination, adjustments and other therapies, we restore balance to your body, allowing it to heal itself.
Chiropractic is holistic care that sees all of you. Achieving better health is a journey; optimal wellness is your goal. We want to reduce your pain, help you improve your health, and teach you how to maintain it, so you can enjoy your life to the fullest.
Try our non-invasive, conservative approach to better health. A significant number of complaints, issues and problems may be handled with chiropractic care. Doesn't matter what it is, we'll do our best to help you.
MEET THE DOCTORS
Chiropractic and More
In addition to our focused chiropractic care, we also offer Spinal Decompression and Massage Therapy. Combining complementary therapies may provide that extra bit of help your body needs, raising the level of care even higher.
Solutions You Can Trust
Wondering whether chiropractic care will work for you? Give us a call; we'd love to chat with you and address your questions and concerns. Contact us at (07) 3878 1553, we're waiting to hear from you!

About Lifetime Chiro | (07) 3878 1553